Exploring New Frontiers in Scientific Innovation
As a 3M Staff Scientist, Jeff gets his hands on cutting-edge technologies and prototypes that most people never even see. Jeff is able to collaborate with a wide variety of experts who specialize in 40+ different technology platforms at 3M, while also travelling to other countries and learning from people from diverse cultures.
3 Things I Love About My Job
Developing products that improve people's lives in groundbreaking ways.
The opportunity to make a positive impact in the world using the power of scientific innovation inspires Jeff every day and enhances his collaborations with teammates.
Hands-on access to advanced technology and specialists.
Working in the 3M lab allows Jeff access to incredible technologies on a daily basis, while a big team of tech experts are always just a phone call away.
Collaborating with people all over the world.
Science has opened many doors for Jeff throughout his career, allowing him the chance to work with many brilliant individuals and travel to new places around the world.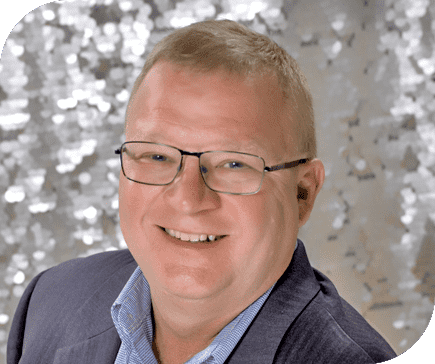 "I get a chance to work with technologies and develop products that no one's ever done before in the history of the planet."
Jeff Emslander
3M Staff Scientist, Corporate Research Process Laboratory