Meet the Mentor:
Dr. Kannan Seshadri
3M Advanced Product Development Specialist
Stationery and Office Supplies Division
As an advanced product development specialist in the Stationery and Office Supplies Division, Kannan applies materials science and manufacturing to products that require out-of-the-box thinking to solve real-world problems. Over the course of his career, Kannan has served as group and project lead and has managed cross-functional teams at 3M to develop new products and platforms. Kannan's expertise spans abrasives, ultra-thin polymer films, energy conservation and management, microfluidic devices, sustainability, bio-based polymers, filtration/separations technologies for air, water, and gas, and biopharmaceutical production. He holds 50 patents in biotech/biopharma, filtration, optical films, abrasives, and consumer products.
When not in the lab, Kannan enjoys reading, hiking/backpacking, biking, and mentoring the next generation of STEM leaders. Kannan participates in youth-focused programs such as 3M Visiting Wizards, 3M STEP, 3M TWIST, is an active scout leader, and is a member of the President's Cabinet of the Northern Star Council of the Boy Scouts of America. He is a mentor to students in the classroom to help promote science literacy, awareness, and education. Kannan serves on the Board of Directors of the Minnesota Academy of Science and as a judge at the Minnesota State Science and Engineering Fair and the Twin Cities Regional Science Fair.
Kannan earned his Ph.D. in Chemistry from Penn State University and his post-doctorate from the University of Minnesota in Materials Science and Engineering.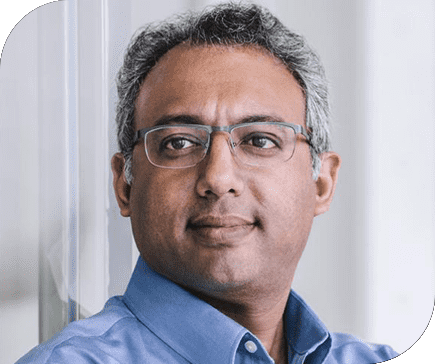 Kannan is a serial inventor-innovator who thrives on translating new ideas and consumer insights to commercialization. His expertise in materials science and manufacturing brings a proven track record in product commercialization, new-to-world technology, and manufacturing process development.
Mentees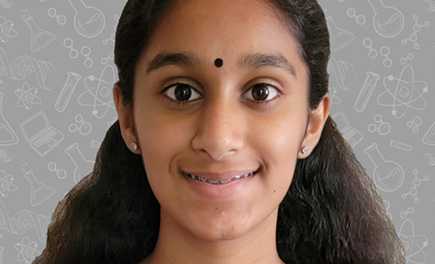 2022 Finalist
Asvini Thivakaran
Piezoelectric Power Generation from Automotive Tires
Global warming, climate change, and air pollution are some of the most prevalent global issues of today. Asnavi developed the Piezoelectric Power Generation from Automotive Tires
Learn More >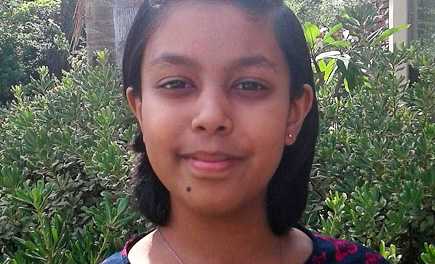 2021 Finalist
Moitri Santra
Innovative Engineering Tools for Controlling Harmful Algal Bloom
Meet Moitri. Moitri developed a novel optimized gel composed of Chitosan and Citric acid to induce algae coagulation and settlement in Harmful Algal Bloom (HAB) effected bodies of water to reduce the suffocation and death of animal life and toxins that could lead to health problems for humans.
Learn More >