Innovative Minds: Annie Katz
Leffell School | 8th grade | 14 years old
Automated Ultrasound Hamstring Lesion Detection & Diagnosis
About the Idea
Meet Annie. Annie created an affordable in-home ultrasound device and detection programming that can identify hamstring lesions.
Why did you enter the 3M Young Scientist Challenge?
I created my project specifically for the 3M Young Scientist Challenge. I saw a very glaring issue across all sports that impacts anyone from school sports to major league baseball players. I had been noodling around with how to fix this issue since it happened to me, and the 3M Young Scientist Challenge was the perfect reason for me to create a prototype of my idea. I pushed myself more than I've ever done before because the possibility of potentially working with a mentor from 3M would be an opportunity of a lifetime.
What is your favorite invention of the last 100 years, and why?
The COVID vaccine is the first invention that comes to mind, as that was a very dark period globally, and the vaccine allowed us to be social humans again. Since I can remember, I had been taking vaccines, but I never appreciated how much they protect us. These were scientists who solved a major issue and I hope to have these kind of monumental impacts on the world. If I had to choose a second it would be the internet, without which I would never have learnt to code or solder or do any of the things that allow me to piece my inventions together.
In 15 years I hope to be...
A biomechanical engineer and sports medicine MD. I am an athlete and participate in many sports allowing me to see all the ways firsthand that I can improve this area of medicine to support the millions of people worldwide who participate in organized and recreational sports.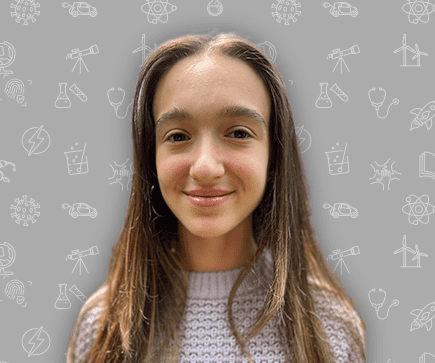 "If it's broken, fix it. If it isn't broken, make it better."
Meet the Mentor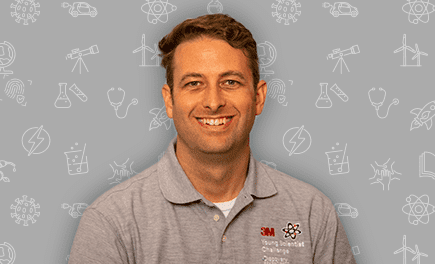 Dr. Ross Behling
3M Senior Research Specialist
As a chemical engineer with 10+ years of experience in 3M corporate research labs, Dr. Ross Behling has invented numerous pressure-sensitive adhesive products in handheld electronics, industrial assembly, and automotive bonding applications.
Learn More