About The Challenge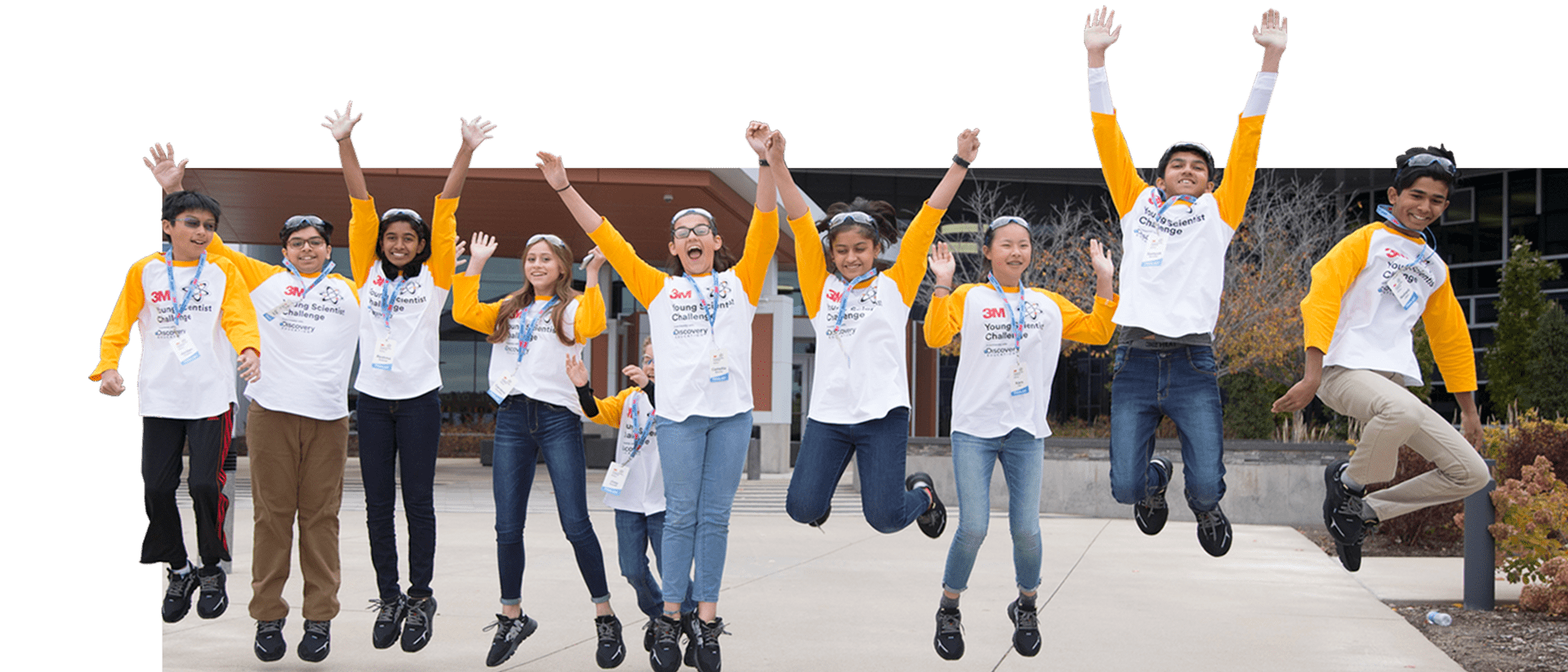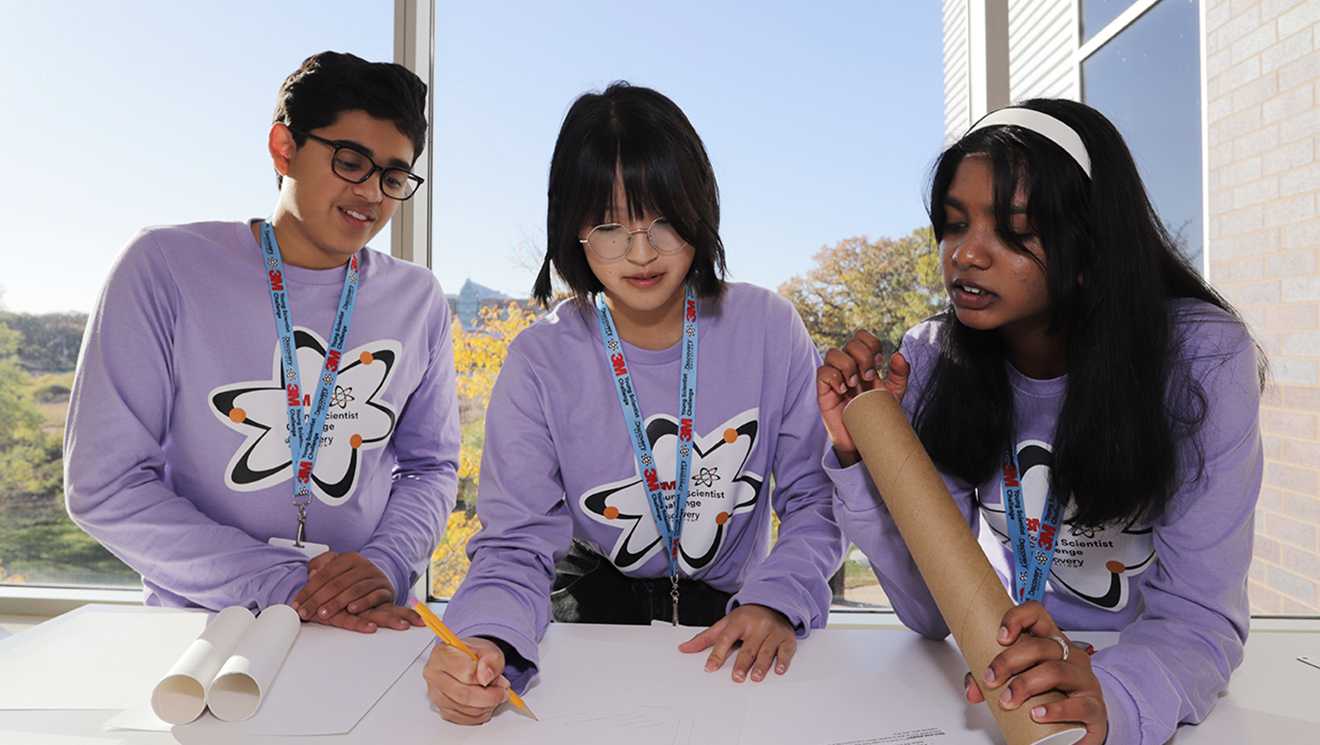 The 3M Young Scientist Challenge gives students in grades 5–8 the chance to change their world for the better with a single innovative idea. This premier science competition is a one-of-a-kind project-based learning opportunity designed to spark creativity, collaboration, and connection for students from every background.
Enter Today
Entering the Competition
Inspire scientific exploration and innovation in any learning environment with comprehensive challenge resources that guide students through the submission process.
Kickstart student entries with easy-to-use challenge tools.
Review challenge details below and get started by registering students. You'll receive email updates about upcoming deadlines and helpful challenge tips.
Register Now
Tackle real-world challenges that students care about.
Use the Entry Topics to hone-in on an issue that is meaningful to students, along with a variety of other challenge resources that provide a flexible framework to facilitate student submissions.
Challenge Entry Topics
Ensure student submissions are ready to go.
After students have created their 1–2 minute video, make sure that they're all set to submit by reviewing the Challenge Checklist.
Finalize Student Entries
Challenge Details
The 3M Young Scientist Challenge invites students to create an original solution to an existing problem for the chance to win a 3M mentorship and more.
Rules & Prizes
Grand Prize Winner $25,000

Title of "America's Top Young Scientist"

Top 10 Finalists $1,000

Unique Summer Mentorship with a 3M Scientist

State Merit Winners

(up to 51 awarded)
Technology Prize Packs & Certificate

Honorable Mention Winners

(one per grade awarded)
Certificate

Improving Lives Award Winner $2,000

Awarded to the Finalist with most votes during public voting window

School with the most entries

Special recognition in press releases and at the Final Event
View Rules
Timeline
Challenge Opens

December 7, 2022

Challenge Closes

April 27, 2023

Finalist and State Merit Winner Announcements

June 2023

Final Event

October 2023

Winners Announced

October 2023
View Challenge Resources
Video Judging
Creativity (30% of Score)

Ingenuity and innovative thinking.

Scientific Knowledge (30% of Score)

Apply STEM principles to real challenges.

Persuasiveness and Effective Communication (20% of Score)

Demonstrate passion and research.

Overall Presentation (20% of Score)

Connect all the dots to inspire others.
Sign up for updates
Frequently Asked Questions
Peruse these common queries about entering the challenge.
To enter, students need to submit a 1-2 minute video in which they describe a new invention or solution that could solve or impact an everyday problem that directly affects them, their families, their communities, and/or the global population. Get ideas from this year's entry topics.
Videos do NOT need to be "produced" or have high production value. Judges are not evaluating production skills. Videos may be recorded on cell phones or simple digital cameras, for example. In addition, local libraries and schools may be able to loan cameras to students. 
The top 10 Finalists will receive a summer assignment to develop a prototype to be completed under the mentorship of a 3M scientist. 
Students may not submit as pairs or in groups—only individual submissions will be accepted.
Ten student finalists will each give a presentation based on their work in the summer mentorship program, and participate in a series of scored challenges to demonstrate their scientific knowledge. The event is anticipated to take place in October 2023, but this date is subject to change.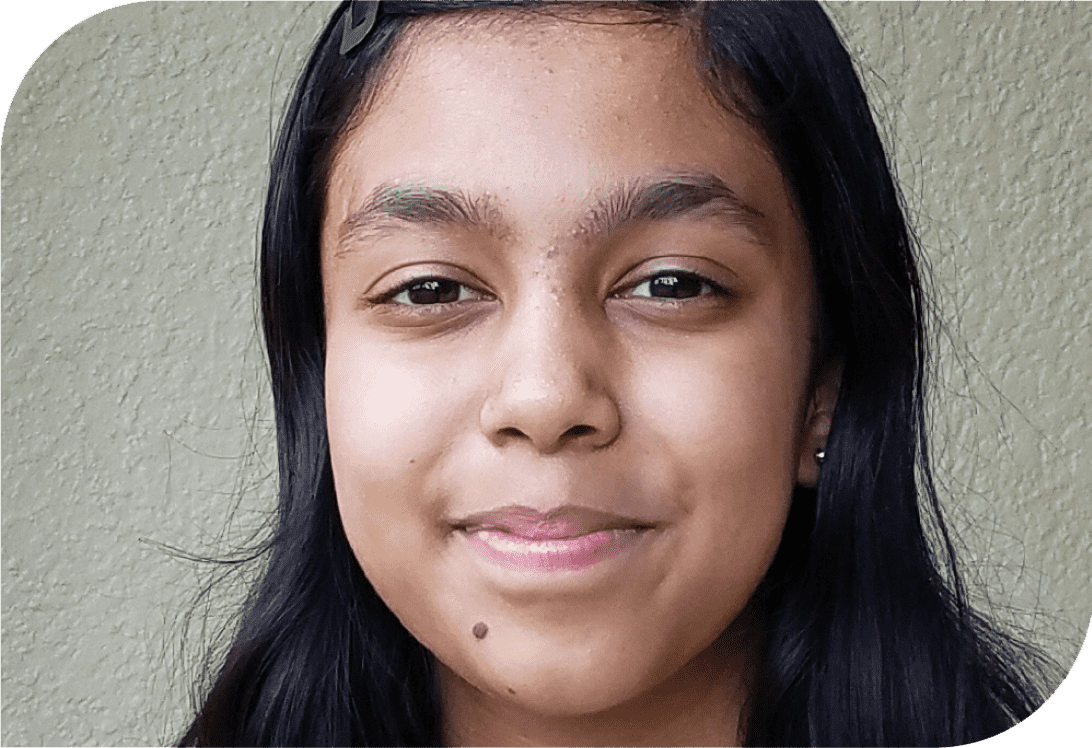 Moitri Santra
Finalist 2021
"This challenge was a fantastic opportunity to integrate myself more into the world of brain computer interfaces and how they can be applied in early diagnosis and treatment."