Merrill Middle School | 6th grade grade | 14 years old
PERCEY (Personal Emotional Robot for Connecting and Educating Youth)
About the Idea
PERCEY is a companion robot that can teach kids coding and STEM but also contains a cellular hotspot so low-income families can get access to the internet and every kid can get telehealth counseling. Also, PERCEY uses deep neural networks and integrated telehealth to help you in times of need.
Why did you enter the 3M Young Scientist Challenge?
To share my fascination with robotics, and to inform people of their potential.
What is your favorite invention of the last 100 years, and why?
Robots with emotion, because I find them very fascinating and I feel like people are just beginning to discover everything robots can do.
In 15 years I hope to be...
A roboticist.'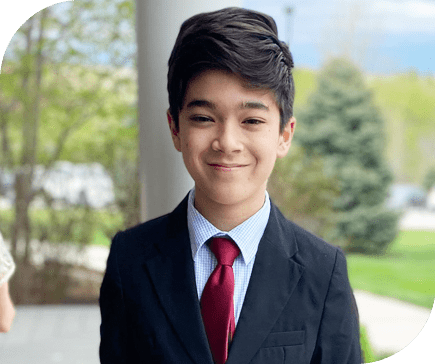 "The content man sits alone in a dirt hut in the woods, but the man who strives for progress touches the ends of the universe."