Innovative Minds: Salamat
Capital Preparatory Bronx Charter School | 7th grade grade | 13 years old
Eco-Solution: The Earthly Journey into Improving Earth's Water Sources
About the Idea
The situation that I will be addressing is trying to improve the environment for both animals, plants, and humans from a toxic element known as chlorine, (Cl) This chemical element has been used to act as bleach to kill harmful bacteria in drinking water.
Why did you enter the 3M Young Scientist Challenge?
I entered the Young Scientist Challenge because it is a way for me to pursue my dream of working in a STEM career, and it's a place where I can use my knowledge and the knowledge of others to get better and make a difference in the world. I know that I have the potential to do great things and this contest is an opportunity for me to take a step at my long term goals. I entered this challenge because improving the environment is something that I am passionate about and being able to know that our ideas have the ability to change the world for future generations is amazing!
What is your favorite invention of the last 100 years, and why?
My favorite invention of the last 100 years is the 3D printer because this gives people access to creating 3D materials faster, this tool has been helping scientists around the world by creating 3D materials for different projects to improve lives. This innovation is a big step from printing out 2D objects to 3D objects.
In 15 years I hope to be...
An engineer and innovator. I hope that I can be a part of a STEM career.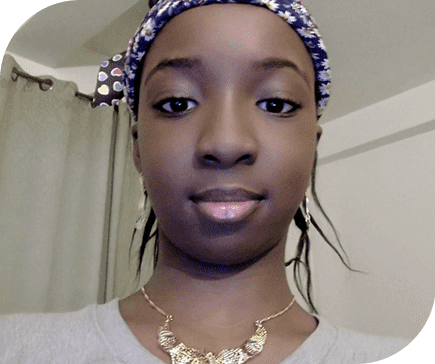 "Just like the stars, dreams are endless and like a shooting star, hard work can get you far."