Tumwater Middle School | 8th grade grade | 13 years old
VertiMoss
About the Idea
Air pollution is a huge problem in city areas, especially in low-income areas. While trees are useful, they are too costly and require too much maintenance. My solution was to create a vertical moss panel that could be used in a city setting to reduce air pollution and sequester carbon while being low cost and low maintenance.
Why did you enter the 3M Young Scientist Challenge?
To be able to share my knowledge and creativity and hopefully make a difference in the world. It would be great to participate in the mentorship program and expand my project to a level where I can implement it in a city setting.
What is your favorite invention of the last 100 years, and why?
The CERN Large Hadron Collider because it has helped humans make huge advancements in figuring out how our world works.
In 15 years I hope to be...
In 15 years I hope to be a quantum physicist and to work with the Large Hadron Collider to help uncover the mysteries of the universe.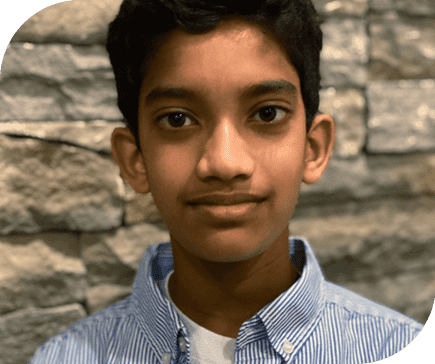 "Immortality is only attained when your actions leave a lasting footprint in the flowing sands of time."