Innovative Minds: Pratyush
Avon Intermediate School East | 5th grade | 11 years old
Low carbon mat comprises packaging waste materials
About the Idea
Pratyush developed a concept for Low carbon mat comprises packaging waste materials
Why did you enter the 3M Young Scientist Challenge?
I believe 3M would help to further optimize, scale up and industrialize my idea. It would be great if we all could recycle cardboard and reduce landfill. Its my small initiative towards sustainable planet.
What is your favorite invention of the last 100 years, and why?
I would like to go back further, maybe further 50 years. I am fascinated by the invention of phonograph in 1877 by Thomas A. Edison because it was the first invention that reproduced sound. Recent years I am inspired by Elon Musk's Neuralink project, and I am looking forward to learn more advancements it can bring to human life.
In 15 years I hope to be...
At this age I am inspired multiple things like science, music, swimming and history. I know I want to be Olympic swimmer. But big goal is to provide education to all the undeserved community and eliminate child hunger in this planet.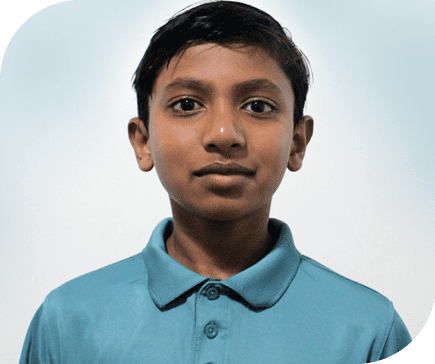 "More valuable than you think"