Innovative Minds: Iraj Shroff
Basis School-Chandler | 7th grade grade | 11 years old
Smart Trash Can
About the Idea
Plastic poses a serious threat to the environment and wildlife. Over 8.3 billion metric tons of trash is added to landfills globally, out of which 6.3 billion metric tons is plastic waste. 79% of plastic waste is accumulating in landfills or littered in our environment, and very little is recycled. Plastic pollution will double by 2030.
Why did you enter the 3M Young Scientist Challenge?
I entered the Young Scientist Challenge because I am motivated to solve problems with technology and the Young Scientist Challenge gives me an opportunity to see how my project can impact society.
What is your favorite invention of the last 100 years, and why?
My favorite invention of the last 100 years is the computer, because it is used to help people network across the world and it helps develop newer technologies.
In 15 years I hope to be...
An Entrepreneur who invents new things to help the world become greener, cleaner, and safer.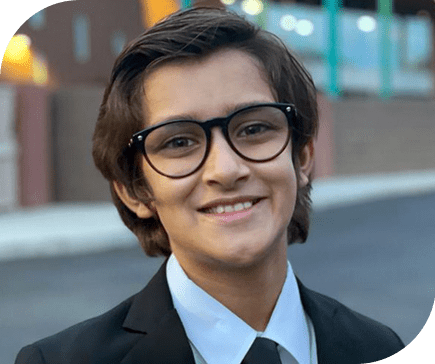 "Never give up on your passions, and always try to help the world become better and more advanced."