Innovative Minds: Henry Martin
Golda Meir School | 6th grade grade | 12 years old
Mood Melodies
About the Idea
Seeing as there is an especially heightened amount of stress with the ongoing pandemic and other global issues, I wanted to help people manage their anxiety. This led me to create a website that can help a user cope with negative emotions via music. The site feeds data from the user's webcam into a neural network to analyze the user's face and determine their emotion.
Why did you enter the 3M Young Scientist Challenge?
Having a passion for inventing, my teacher recommended that I join this competition to grow my skills and meet other young innovators.
What is your favorite invention of the last 100 years, and why?
Being a software developer at heart, my favorite invention of the past century has to be the computer, due to its usage in almost all modern technology.
In 15 years I hope to be...
A worker in the tech field helping to support the environment and prevent climate change.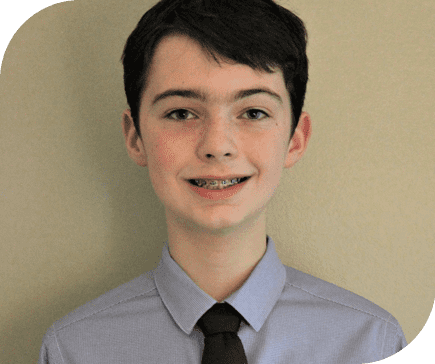 "Don't reinvent the wheel, buy the wheel and make it roll better"